Thread pattern independent
BEWI Universal Protector is designed with a hard-plastic casing that protects the pipe from external forces. It is also equipped with ergonomic handles. The inside of the protector has soft plastic that provides a good grip around the pipe-threads and absorbs possible chocks. In addition, it offers waterproofing and protection from unwanted substances possibly leaking in.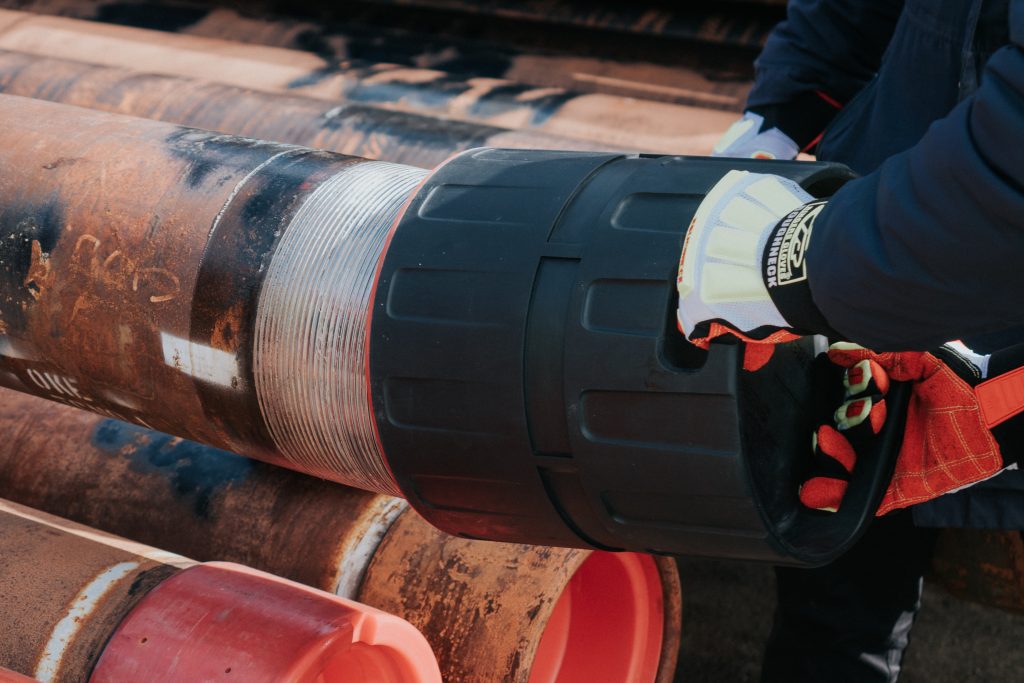 The pipe protectors are easy and quick to install, and unlike conventional models 
requires
no tools at all for mount
ing
and removal. The time for
mounting
has been reduced from typically 20 seconds to 4 seconds. Therefore, the operation is now more ergonomic and user-friendly for the operators.
Reuseable and recycleable
The protectors are made of HDPE and TPV plastics, and will under normal use be recycled 5-10 times
The sturdier and plastic-only design enables the pipe protectors to be introduced into a circular material stream. The properties of the protector itself, and 
the rental system
 built around it, enables reuse and recycling of the protectors, which
are
otherwise often
discarded after
single use
. As a result, this contributes to potentially saving 100 thousands of tons plastic from being discarded every year.  
Read more about our sustainable solutions here. 
The BEWI Universal Protector received the DOGA Award for design and architecture in March 2021
"BEWI Smart Protector is awarded the DOGA Award for design and architecture for dealing with a fairly invisible, but nevertheless significant, environmental issue. This is a top-notch innovative industrial design based on a solid business model."
Optimizes operations by reducing the time consumption of manual workloads by 75 - 80% (onshore and offshore).
Not more than 4 seconds to mount or remove.
Current Range limit: 5 1/2" to 13 3/8".

Mounting

does not require tools.
Reducing Stock keeping units by 80%.
By subscription the protectors can be returned to

BEWI

free of charge (less freight) after use.
Designed to support dope less and doped connections. 

BEWI Universal Protector is designed to meet API 5CT.
BEWI Universal Protector has been developed in close collaboration with EGGS Design. You can read more about our process
here
. 
Get in touch - and we will find the right solution for you