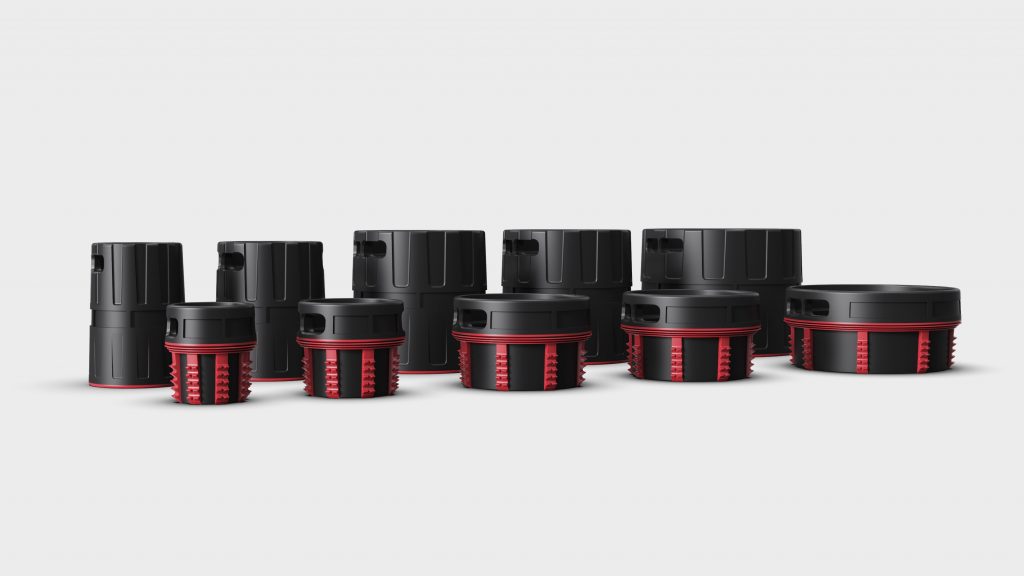 BEWI Universal Protectors
This new, thread independent approach, is a major improvement in economy, safety and CO2 footprint.
BEWI Energy is constantly looking to develop products for the offshore industry to create easier, more efficient, and sustainable solutions.
Through collaborations with research institutions and partners, BEWI Energy has developed some patent pending solutions to further improve the use of the Universal Protector. 🤓💡
For safe and efficient handling of our pipe protectors, we have developed special tools for use in combination with Fanuc's industrial robots.
BEWI Energy can provide both tools and robots as a package for indoor-, outdoor-, ATEX Zone 1 / Zone 2-, Harsh environment and Non- EX areas. Feel free to contact us for further details.
Footage from the launch with a demonstration of the robotic arm.
BEWI Energy has reached prototype level on a full system from Chip, multi signal locator and cloud based servers with global access.

First large pilot in Q4 -21. The chip will come in variants from EX Zone 2 / 1 smart chip that will monitor external influence on the tubular, temperatures the tubular has been exposed to and what kind of humidity you actually have on the thread. From factory to down hole – to simpler versions not in need for all functions nor ATEX certification. The chip can help you find where the protector is physically located and whether or not an inspection is required.
Universal Line Pipe End Cap
Universal Line Pipe End Cap has reached prototype level and shows very positive test results. Patent pending. A major challenge in Line Pipe End Caps is similar to the OCTG Tubulars protectors. Different wall thickness and variation in ID / OD causes many variants, loss of End Caps and damaged End Caps by removal. A universal solution will allow for reuse and be a part of a circular chain for reuse and recycle, as the OCTG Protectors.
Universal Tubular Stackers
Universal Tubular Stackers is patent pending and will provide universal stacker bars, adaptable to all tubular dimensions. The stackers are 100% recyclable after several times of use.
Euro Pallet, Lid and Collar System
All components are 100% recyclable and certified according to relevant standards. Robust, washable and reusable until collected, processed, and turned into raw material for new products.